Welcome to DMP Awnings.com!
DMP Awnings produces the highest quality custom race car trailer awnings, display trailers awnings, and hospitality displays.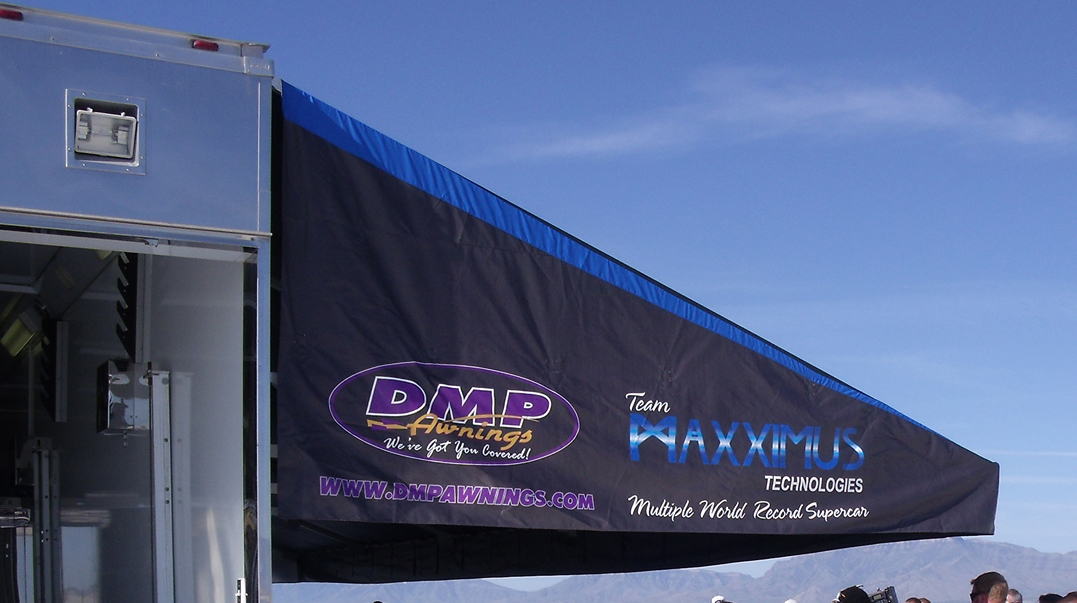 STANDARD CUSTOM FEATURES
– ALL Awnings sewn *IN HOUSE* for quality control
– Quick Connects / Disconnects (Not an Upgrade)
– In House Sewing for a perfect fit
– In House CNC Machining
– Custom Made For Your Application for a Great Fit
– All A-Frames are made with larger 1.5 x 2 x .125 Wall Aluminum
– All Billet Brackets and Plates are Clear Anodized
– All Mounting Hardware is Stainless Steel
– One Piece Zipped Included(Not an Upgrade)
– Fabric Storage Bag Included (Not an Upgrade)
– Free Hanging Awnings 12ft to 14ft with No Legs
– Many Colors & fabrics to Choose From.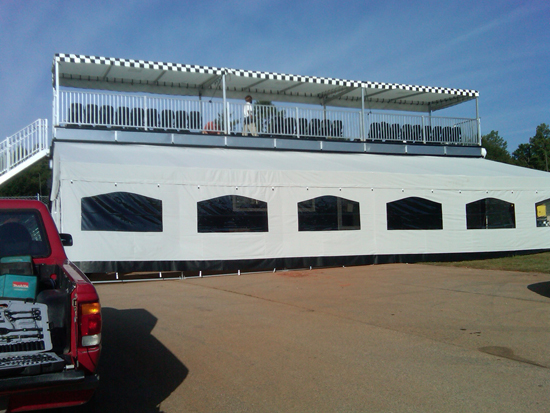 Options:
– Sublimation Printing
– Internal Electrical
– Internal Air